Easily manage your program

Access your web portal from any device. Update your promotions and rewards instantly.
View customer data and activity in real-time.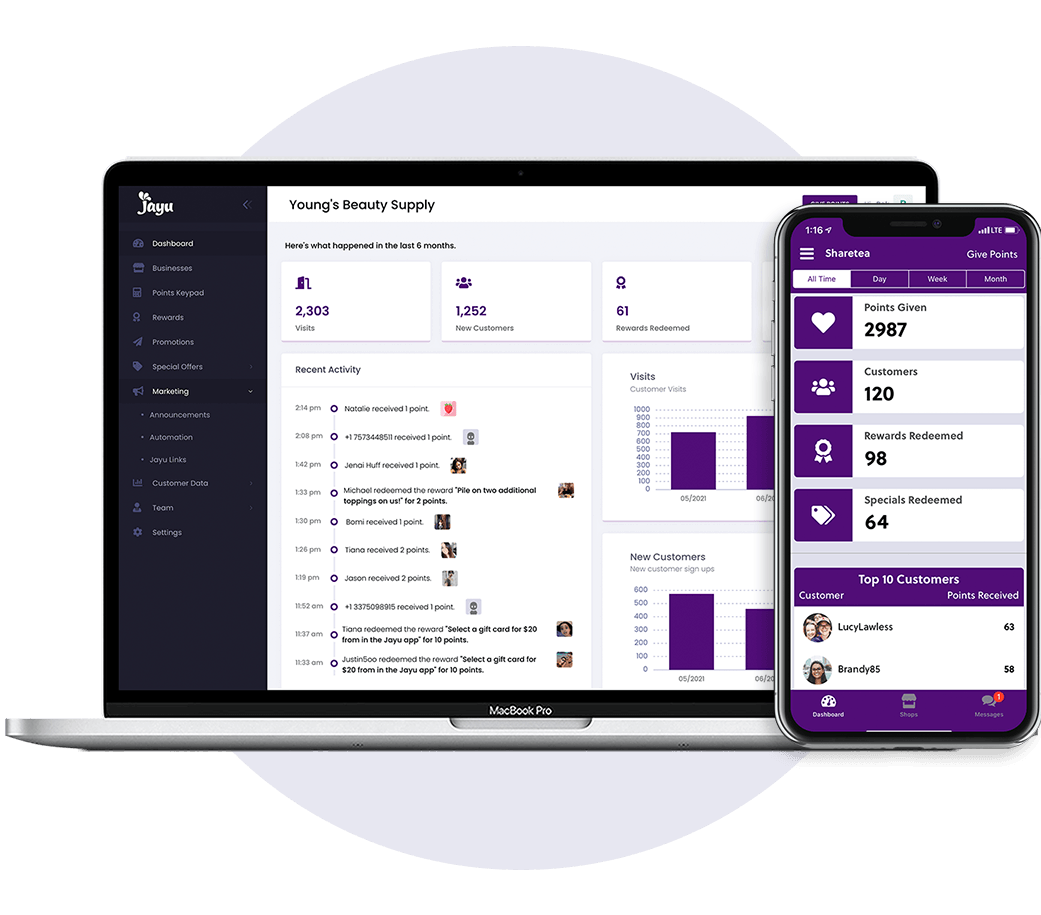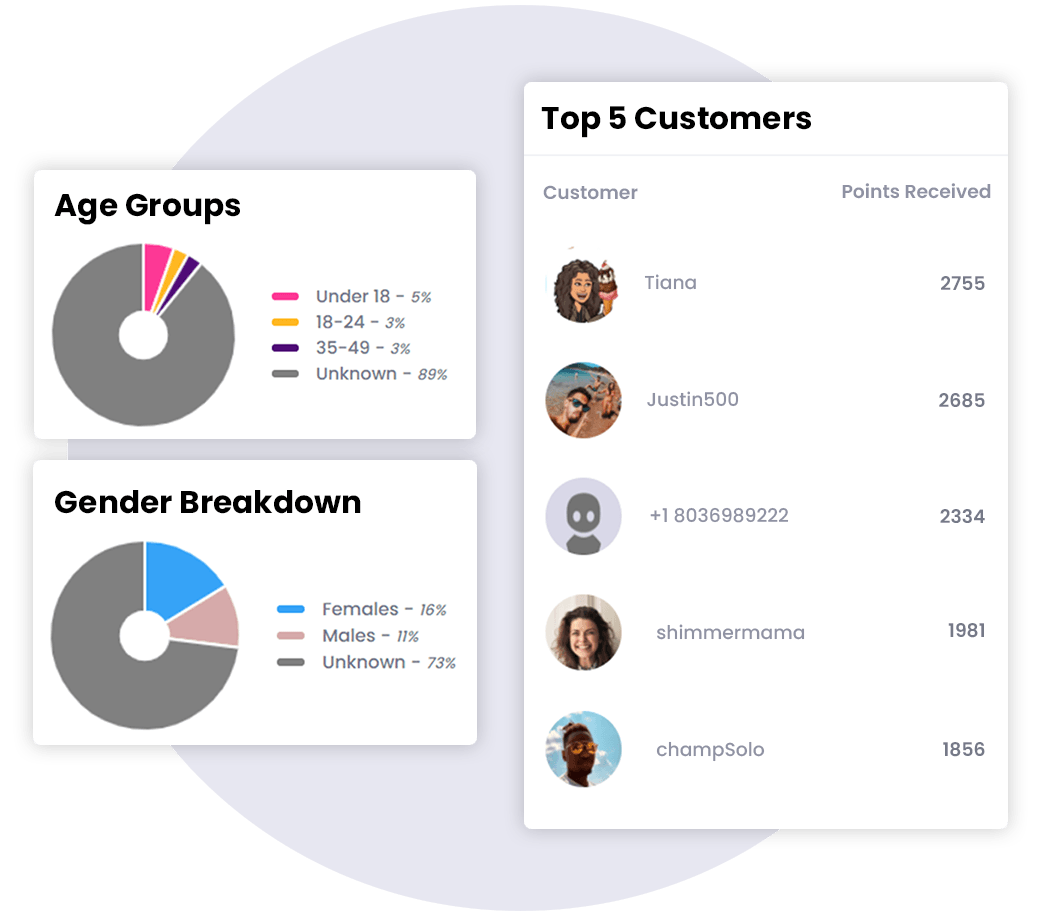 Build your loyal customer database
Understand your customers more as loyalty sign ups increase.
Gain insights on your customers to continually improve your retention.
Easy to update rewards

Add or update a reward at anytime based on the needs of your business.
Access your rewards on your web portal from any device.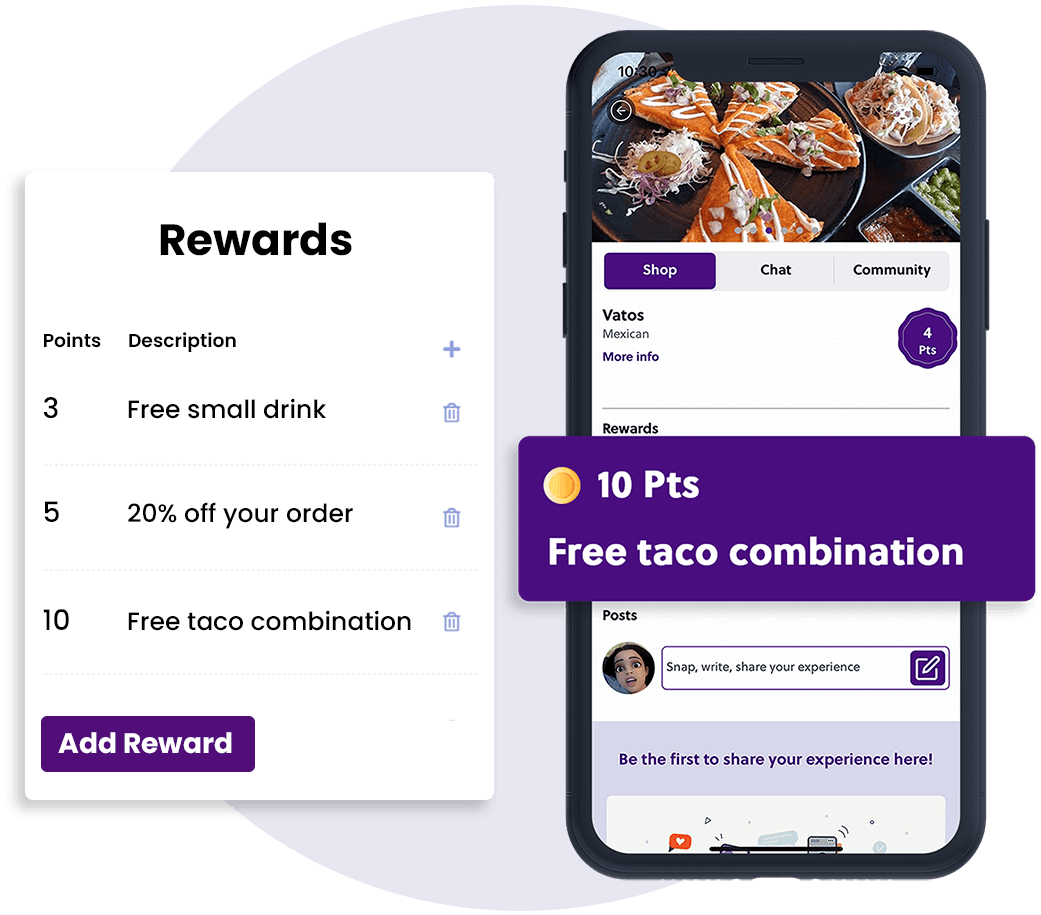 Multiple ways to give points to customers

Jayu is flexible for any business type. Decide the best way to give customers reward points.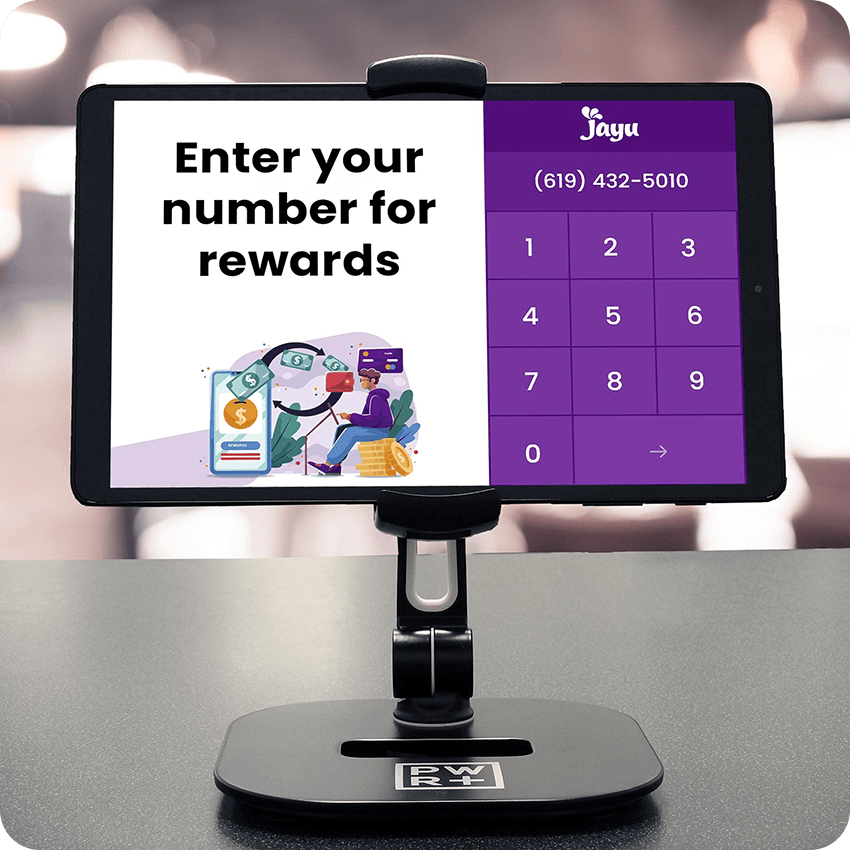 Tablets
Use any tablet with Jayu to give customers points.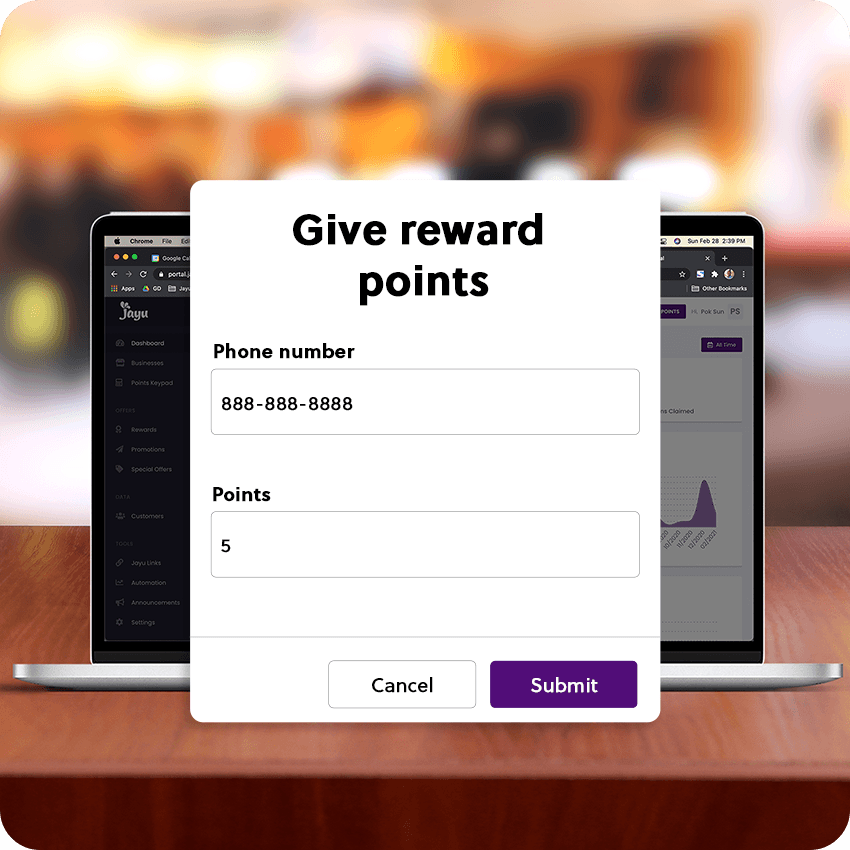 Web portal
Sign into your web portal on any device to give points.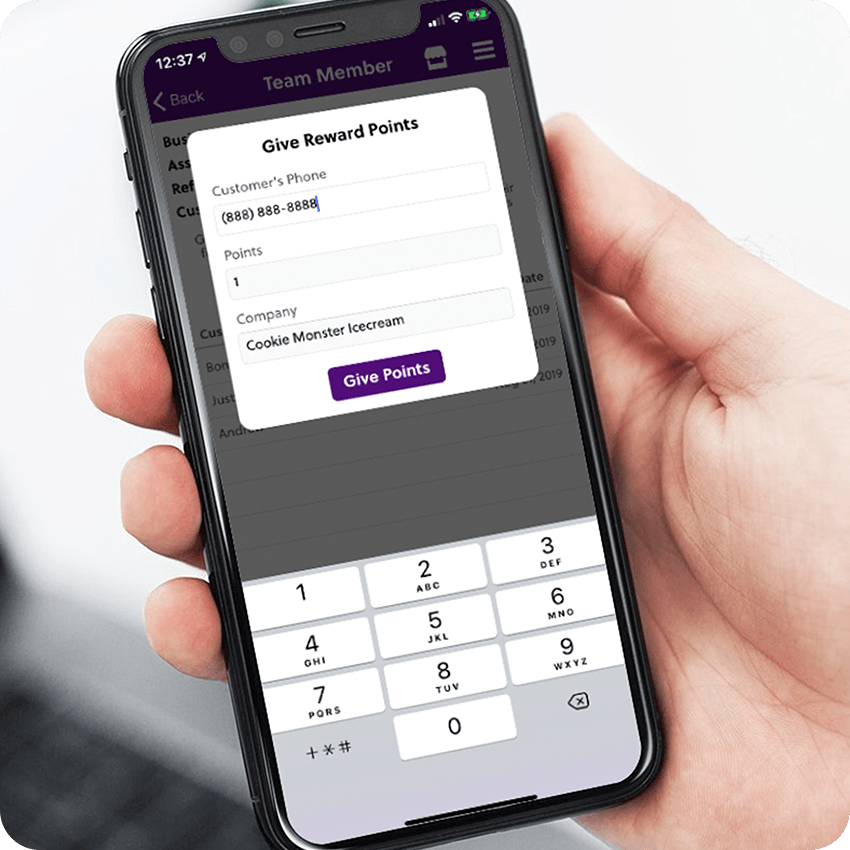 Jayu app
Give points from the Jayu app as a business owner.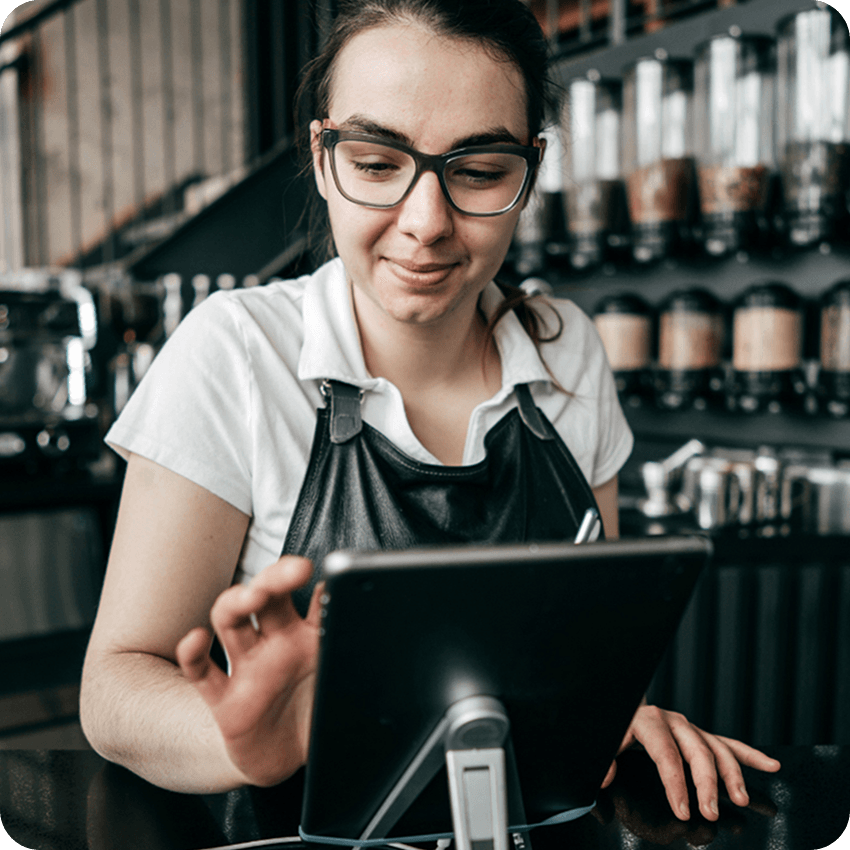 Employees
Employees can give points to customers with Jayu.
Motivate employees to sign up loyal customers
Employees can signup new members and give out reward points with Jayu. Track all signups and points given.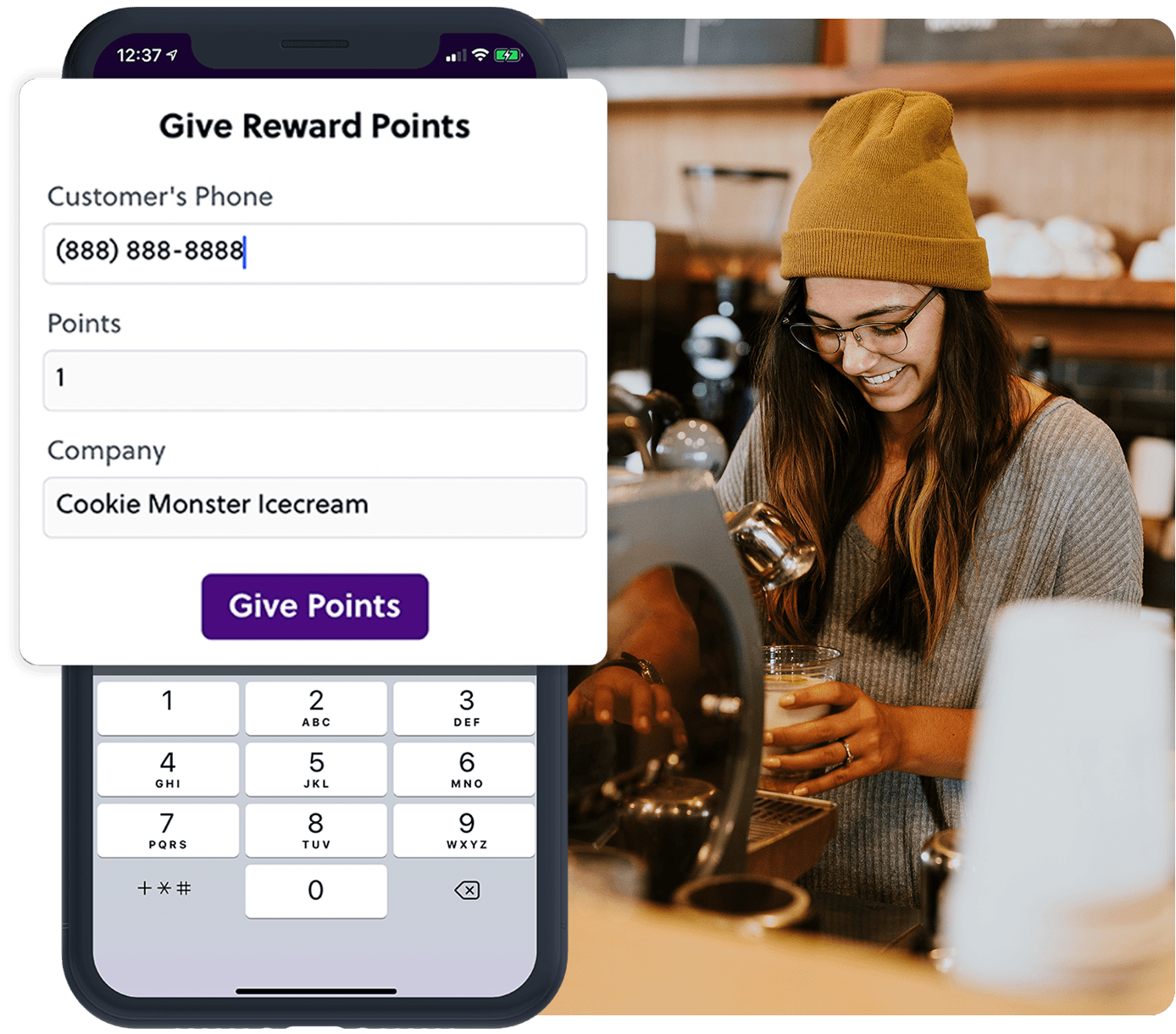 Active programs are most successful

Keeping up with your customer loyalty and engagement is key to strong customer retention.
Jayu makes this easier to handle.