Message your customers
The key to returning customers is smart, repetitive messaging. Use Jayu to deliver the right messages, in the right way.
Tools to accelerate customer retention
We made it easier to attract new customers to your retention program, and easier to keep them coming back.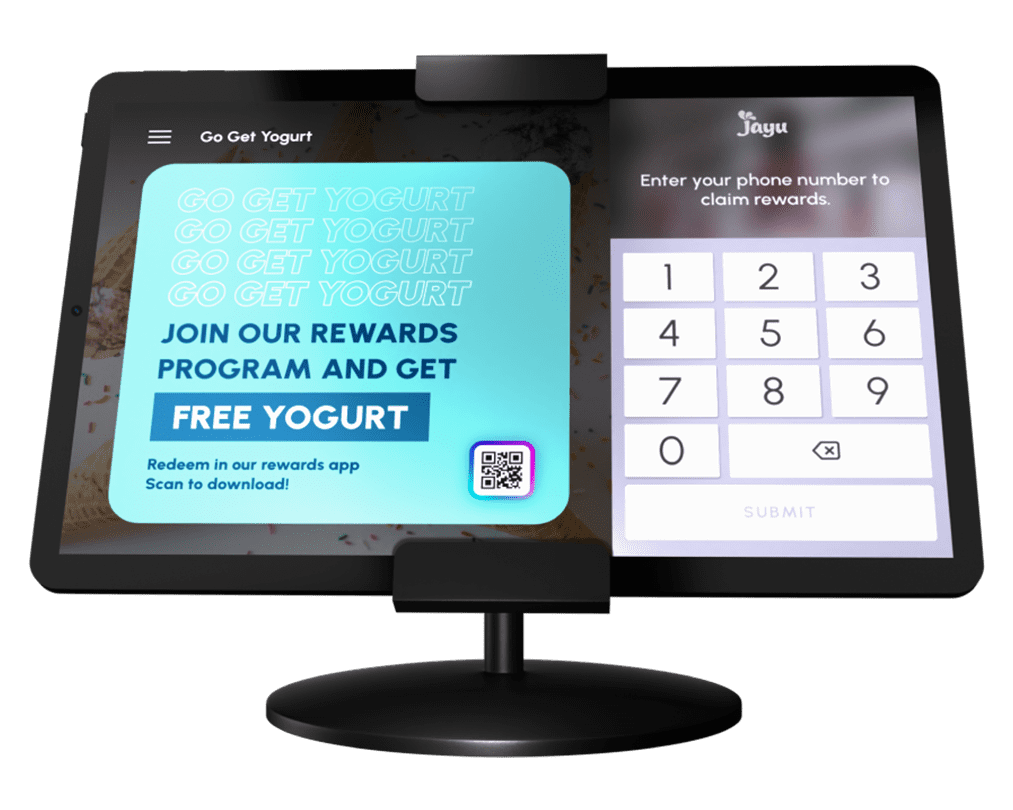 Get more new customers to join your program by offering a special for signing up. This can be the extra push customers need to become a returning customer.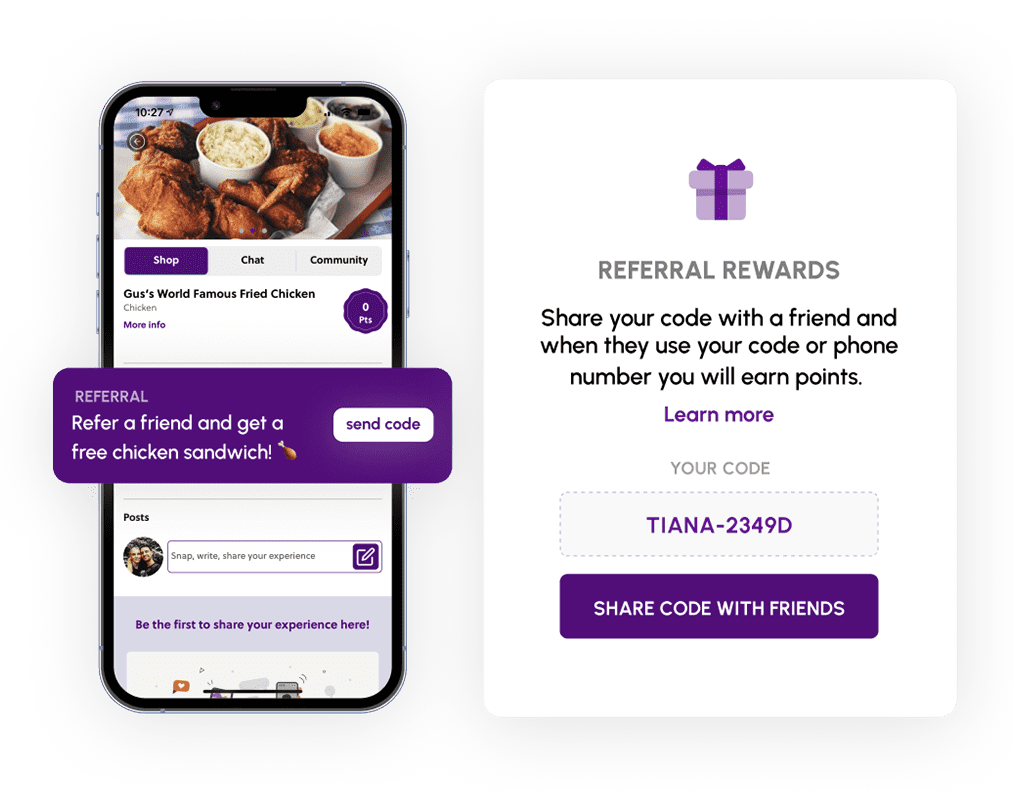 Increase word of mouth referrals. Give customers rewards for referring others. Referrals only count when new customers purchase AND join your retention program.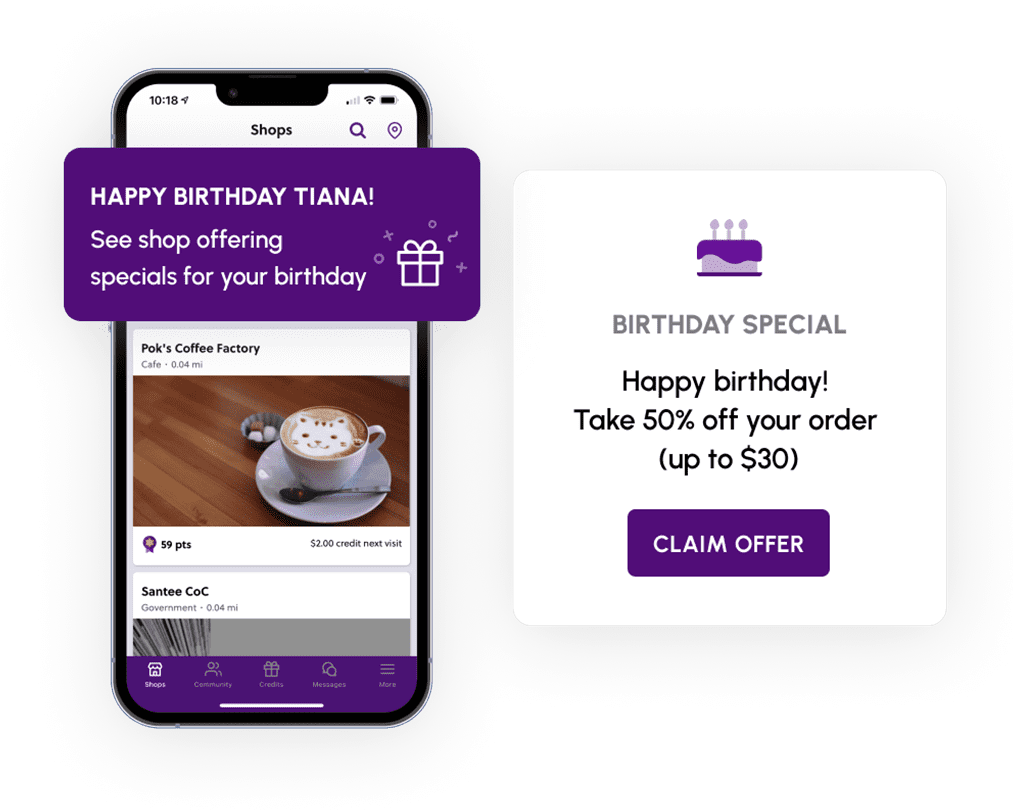 Customers love birthday deals. Offer a special to any new or current customer to motivate them to visit your business during their birthday week.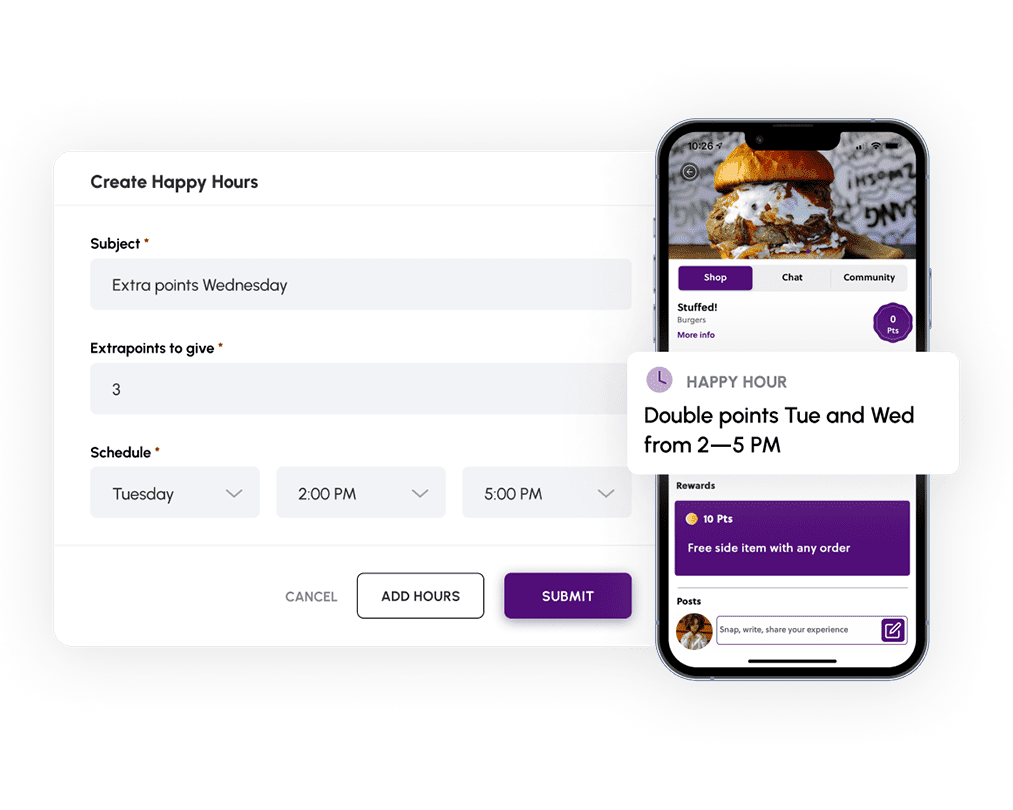 Give extra points to boost customer traffic during certain days and times. A great way to remind customers about your business on a weekly basis.
Trusted by local businesses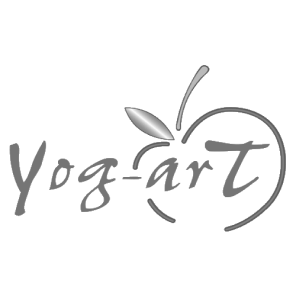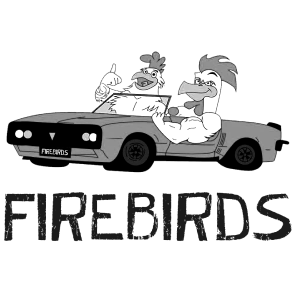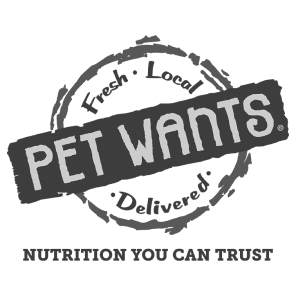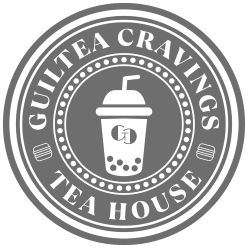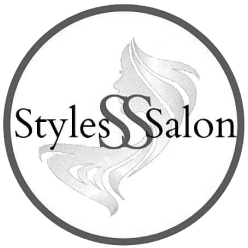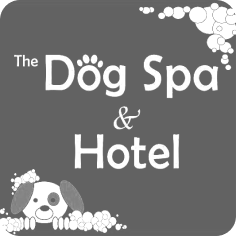 "We brought back first time buyers twice as fast with Jayu. Our customers loved how easy it was to use."
Michael from Sharetea | San Diego, CA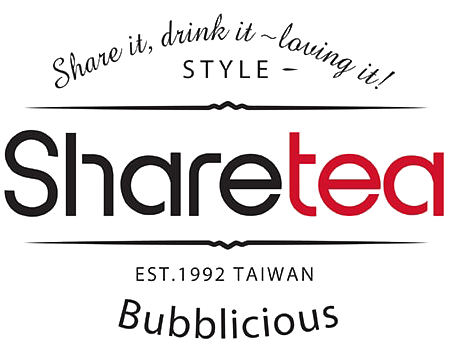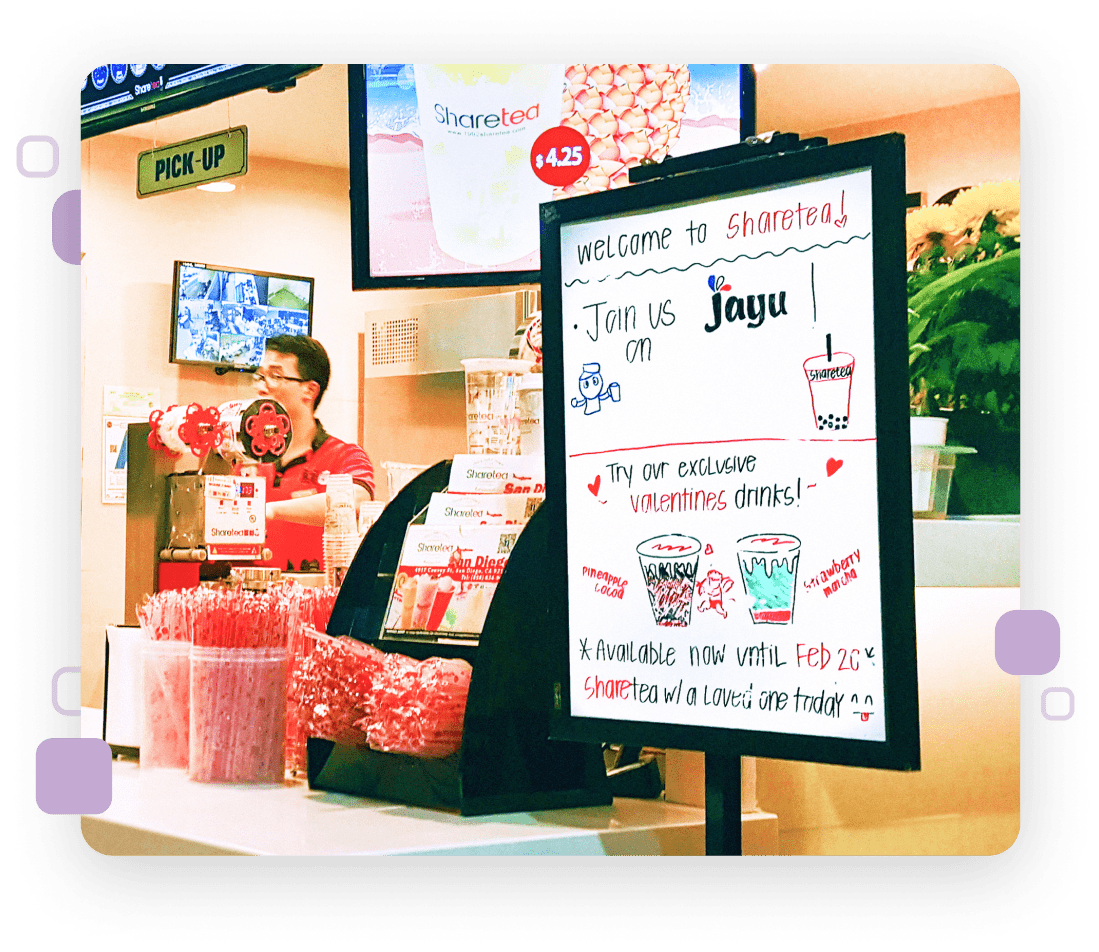 Reach out to see if Jayu is a good fit. We'll respond within a few minutes.
3 Reasons Customer Loyalty Fails
Many businesses fail at loyalty programs because of 3 simple reasons.
Learn why this happens, and how to implement 5 great retention strategies today.